X-Men Will Rise From the Grave in Dead X-Men Series
Dead X-Men features Professor X sending five fallen mutants through history to reverse Krakoa's fate.
Deceased X-Men will rise from the dead to bring the Krakoa era to an end in Dead X-Men. One of the many announcements to come out of Marvel's Next Big Thing panel at New York Comic Con this weekend was the reveal of Fall of the House of X and Rise of the Powers of X. The two interconnected series will span across space and time, stretching into all-new limited series. One of those books is Dead X-Men by writer Steve Foxe, and artists Vincenzo Carratú. Bernard Chang, and Jonas Scharf.
Foxe is the current writer of Dark X-Men, which explores the twisted nature of mutantkind. Foxe teams up with this all-star lineup of artists to revisit the key moments in realities' past that paved the way to Krakoa as a team of fallen mutants are sent through history by Professor X on a desperate mission to reverse Krakoa's fate. Marvel is keeping the identity of Dead X-Men's cast a secret for now, but a cover of the first issue by Pere Pérez offers some clues.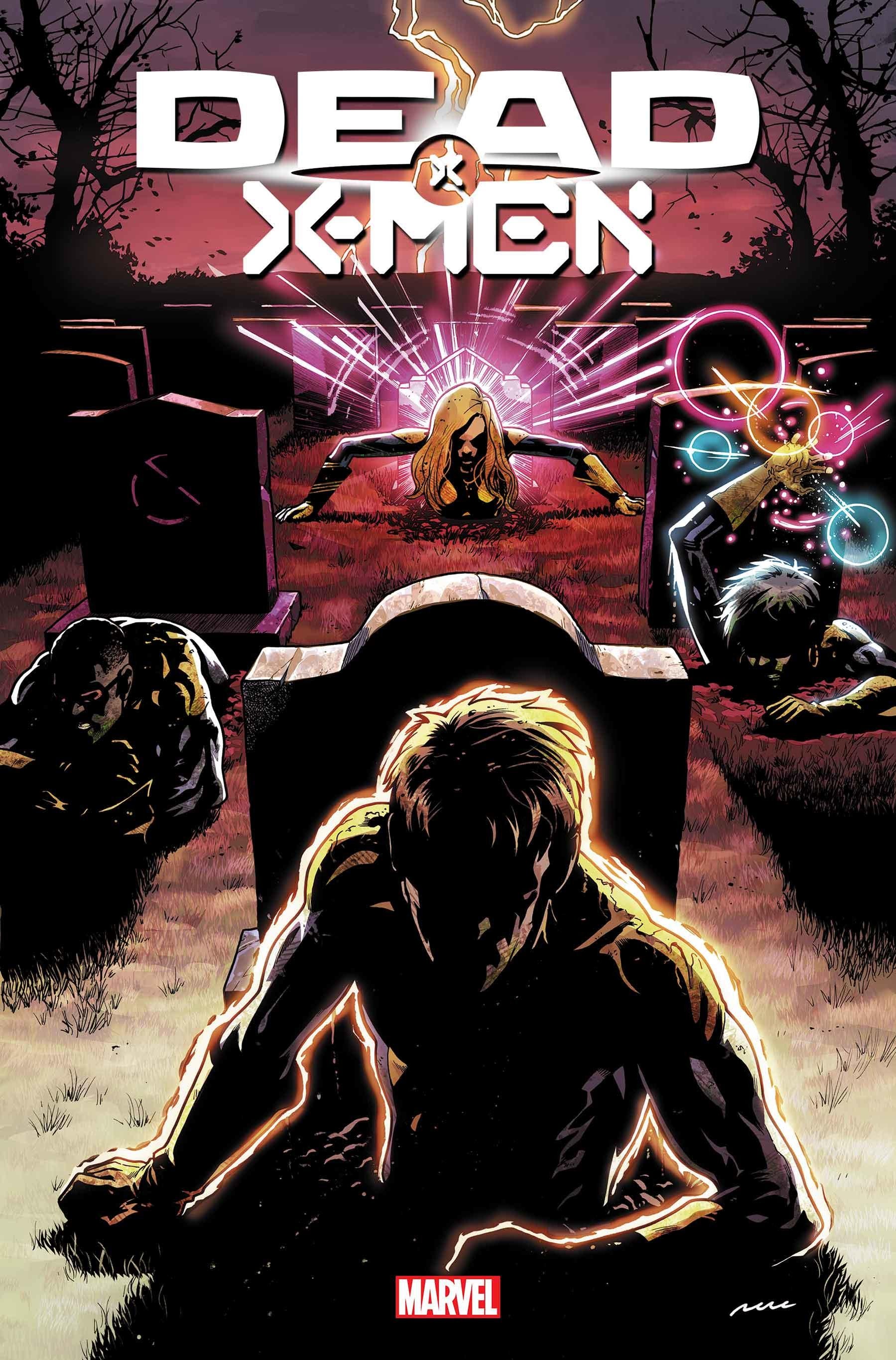 What is Marvel's Dead X-Men series about?
The description of Dead X-Men #1 reads, "DEATH WAS ONLY THE BEGINNING! When the world turned against Krakoa, these five mutants lost their lives…but their mission as X-Men is just getting started. To preserve Xavier's dream, they must accomplish the impossible – or die again trying!"
Explaining the new series, Foxe said: "DEAD X-MEN is one of the most complex stories I've worked on at Marvel, but also one of purest: a small group of mutants who have to accomplish the impossible, which is the premise that made me fall in love with the X-Men in the first place. I've been working closely with Kieron [GIlen] and Jordan [White] to make sure that the mission these unexpected X-Men undertake has real repercussions for the line—and the very existence of Krakoa as we know it. I'm also stoked Marvel was up for the challenge of assembling such a big art team. There's a reason you'll see so many talented creators credited on the book, and I can't wait for readers to discover the secret behind DEAD X-MEN."
Ultimate Universe details revealed
After being teased during the lead-up to Ultimate Invasion, Marvel Comics has officially revealed its opening lineup of comics for its Ultimate Universe relaunch. The Ultimate Universe originally began as an imprint in the early 2000s and gave Marvel a way to tell updated origin stories for your favorite heroes. It even gave inspiration for the Marvel Cinematic Universe. With the Ultimate Invasion miniseries by Jonathan Hickman and Bryan Hitch concluded, the publisher has revealed which heroes will be starring in new comics launching in the Ultimate Universe.
The first three comics are Ultimate Spider-Man #1 by writer Jonathan Hickman and artist Marco Checchetto; Ultimate Black Panther #1 by writer Bryan Hill and artist Stefano Caselli; and Ultimate X-Men #1 written and drawn by Peach Momoko. Checchetto recently wrapped up a fan-favorite run on Daredevil alongside Chip Zdarsky. Hill is the current writer of the new Blade ongoing series, and along with providing beautiful variant covers for various Marvel titles, Momoko is also the creative behind her Demon Wars miniseries.
0
comments